Pomegranate Chia Parfait (3 Ingredients) is an easy postworkout breakfast or snack full of the right nutrients to help you recover!
I received free samples of POM Wonderful mentioned in this post. By posting this recipe I am entering a recipe contest sponsored by POM wonderful and am eligible to win prizes associated with the contest. I was not compensated for my time.
Have you ever tried pomegranate juice? The first time I tried POM Wonderful 100% Pomegranate Juice was at Blog Brulee, and I was immediately hooked! The best way I can describe it is a less tart, incredibly rich version of cherry juice.
It's not overly sweet or overly tart but like Goldy Locks said: "it's just right." That's what made me think it would make a delicious topping for a high protein yogurt parfait. To make the pomegranate layers for the parfait all I did was combine 8 ounces of POM Wonderful 100% Pomegranate Juice with 5 tablespoons chia seeds to create a pomegranate pudding.
Then I layered the pomegranate pudding over the yogurt mixture and that was it! I thought this would be a great post workout meal for three reasons. First, because it has the perfect 2:1 ratio of carbohydrate to protein for workout recovery. Second, because 100% pomegranate juice is powered by unique polyphenol that early research suggests have promising results for post workout muscle strength recovery.
Certain types of polyphenol antioxidants, like those found in pomegranate juice, may help increase nitric oxide bioavailability by protecting it from breaking down in the body. Nitric oxide helps your body get the oxygen and nutrients it needs during exercise. (*Keep in mind though, although the research reported is promising, additional clinical research is needed to establish causation and the potential impact of pomegranate polyphenols and exercise.)
Third, it's rich in potassium an important electrolyte often overlooked in recovery. In fact, one 8 ounce bottle of pomegranate juice contains as much potassium as a banana, about 600mg! Great for those looking to boost their electrolytes, especially their potassium levels!
POM wonderful 100% Juice is powered by antioxidants. To make the juice, the pomegranate is whole-pressed, meaning a unique blend of polyphenol antioxidants from two whole pomegranates, including its fruit, pith, and rind, found in each 8-ounce bottle.
Research that includes POM wonderful 100% Pomegranate Juice uses 8 oz per day in its studies on muscle strength recovery, memory and cognition, microbiome, and more. This recipe uses four ounces per serving so drink another half a glass throughout the day to get your 8 ounces!
Post-Workout Pomegranate Chia Parfaits (3 Ingredients)
#AD 3 ingredient Pomegranate Chia Parfait for postworkout recovery! #crazyhealthy @pomwonderful
Click To Tweet
Pomegranate Chia Parfaits
Pomegranate Chia Parfait (3 Ingredients) is an easy postworkout breakfast or snack full of the right nutrients to help you recover!
Servings 2 parfaits
Calories 328 kcal
Ingredients
1 cup POM Wonderful 100% Pomegranate Juice
5 tablespoons chia seeds
12 ounces plain or vanilla Greek yogurt
stevia drops if plain yogurt is too tart
Instructions
In a mason jar combine POM Wonderful 100% Pomegranate Juice with chia seeds.  Close the lid tightly and shake to combine.  Let sit in the fridge overnight so it becomes a thick pudding or jam. 

If you want to add in a few stevia drops to your plain yogurt, mix them into the yogurt before building the out the parfaits.

Build each parfait by adding 2 tablespoons chia pomegranate pudding to the bottom of a clean mason jar. Next add 2 ounces of Greek yogurt.  Repeat 3 times!  Then repeat the process to make the second parfait! (use half the chia pudding per parfait)
Recipe Notes
Note: You could reduce all ingredients by half to only make one parfait!
I used nonfat yogurt because the chia seeds supply plenty of healthy fat, but feel free to substitute 2% or whole milk just remember that will change the nutrition facts!
Nutrition Facts
Pomegranate Chia Parfaits
Amount Per Serving (1 parfait)
Calories 328 Calories from Fat 72
% Daily Value*
Total Fat 8g 12%
Total Carbohydrates 41g 14%
Protein 23g 46%
* Percent Daily Values are based on a 2000 calorie diet.
Find out more about POM Wonderful 100% Pomegranate Juice here, on Facebook, Instagram, Pinterest, and Twitter!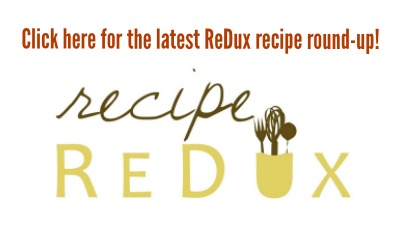 Similar recipes below or check out my high protein make ahead breakfast ebook!
Chocolate Coconut Chia Pudding